There are so many pistol training plans (and I'm adding more regularly) that it can be difficult to decide on where to start. I'm going to provide some lists here to give you choices and make it easy for you to choose a plan. After you choose a plan and you have been using it for a couple weeks, just use the one right after it, as they are all posted from oldest to newest.
If you see any information missing, not updated, or want to suggest how to improve these lists contact me.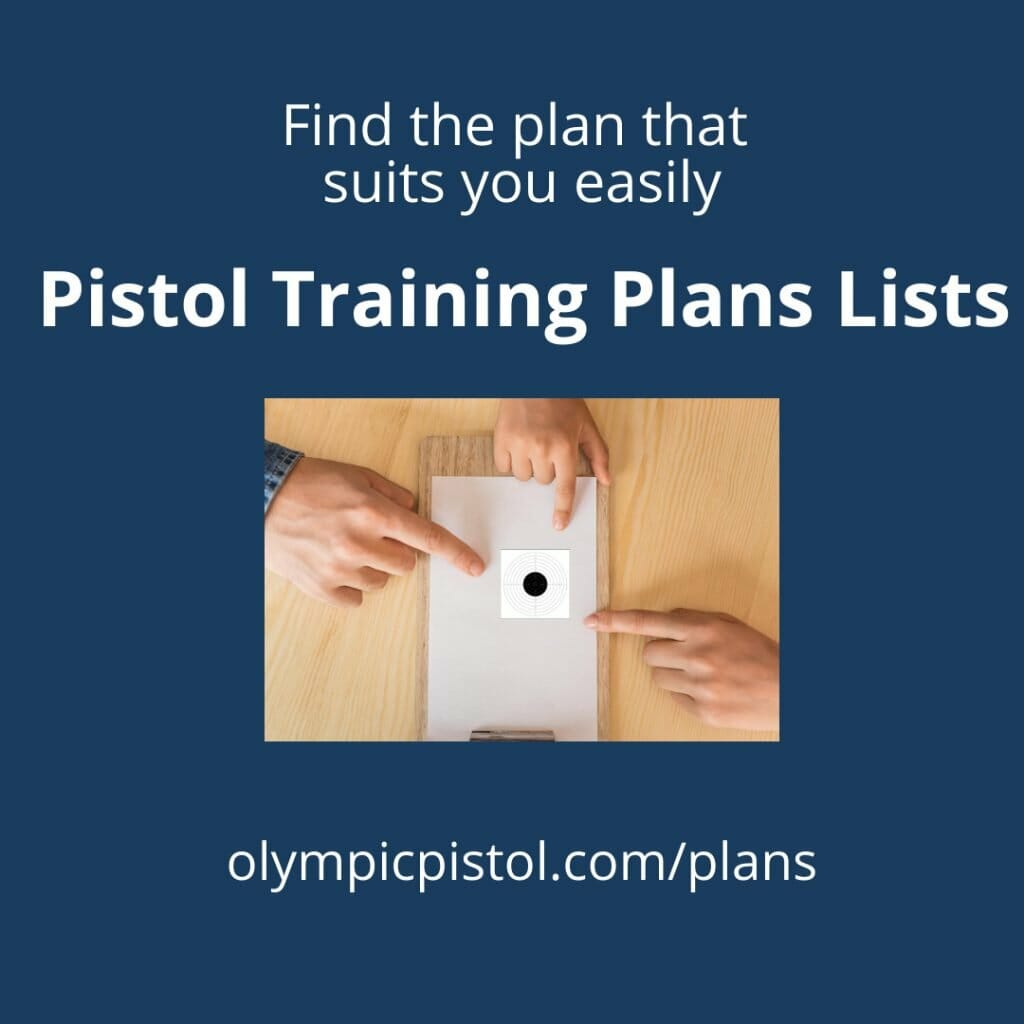 Free (as in free root beer) pistol training
These are the pistol training plans and articles that are publicly available for everyone. To access all the available content (there's a lot) you have to become an Olympic Pistol Supporter.
Training plans by coach
These are the coaches I've worked listed chronologically. I have not posted the training plans in this order, but each time I start sharing the pistol plans of a new coach I start with the oldest one (the first one I got) and then continue chronologically until the newest and latest plan I have.
Santiago Gómez Salgado
Philippe Stiel
Daniel Goberville
Aurore Goberville
Hire Aurore Goberville as your pistol and mental coach
Contact coach Aurore Goberville via her website, where you will also find her phone number and email. Specialized in hypnosport. She speaks French plus some English and German.
Training plans by type
Technical
Mental
Physical
Group training sessions
MOP (Mental Objectiv Perf team training by Daniel & Aurore Goberville)
Training plans by season whereabouts
These are manually selected lists, for the follow up plans do those that are posted after them in the list below. If you don't know where to start, pick one of the post vacation training plans below.
Starter
Vacation training (no pistol)
After vacation or start training
Pre competition training
All pistol training plans and posts
Finally, these are all the Training category posts ordered from oldest to newest. Click here to see the latest pistol training plans first. There may be some posts with relevant notes for training that are not necessarily a training plan by themselves.