"This is the most comprehensive journal I've ever seen"

Dina Aspandiyarova, 3 times Olympian and pistol coach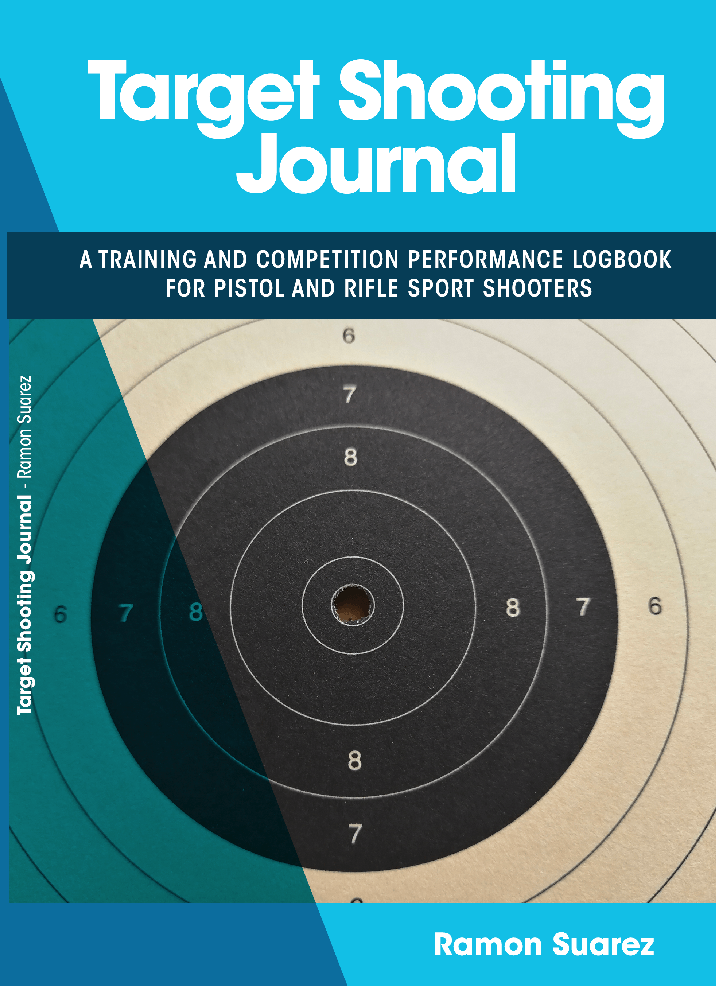 Buy the PDF or buy the printed journal (affiliate Amazon links)
Do you want to be a better target shooter?
Are you looking for improvements in your performance?
Keeping a journal of your training sessions and competitions has been proven to help with the learning needed to master the bullseye. The target shooting journal is a training and competition performance logbook for pistol and rifle shooters that work to improve their marksmanship.
The focus of this target shooting journal is to help you improve your performance as a shooter and to boost your self image. It will help you stay positive and focused on improvement, on the future, on building your mastery by targeting the processes. Check the contents here.
Using it you will concentrate on what to improve, how to do it, what you are learning, and what you are doing right. Focusing on the positive will help you imprint in your brain the behaviour that you wantto repeat and make it stick (both for physical and for mental preparation).
At the core there's a simple philosophy: there are problems to fix and you do what you can to solve them and improve. Nothing is bad. You are great.
If you practice target shooting in any of its pistol and rifle disciplines (Olympic, ISSF , NRA, Nordic… ) it will help you analyze and progress.
This performance logbook covers 72 days of training and competing in 162 pages.
It includes weekly, monthly and quarterly reviews.
If you need more days you can always print them (Viva PDF!). Whatever format you need, you can always adjust your printer to match it closely.
The paperback format is 6×9 inches. Small enough to carry it around and big enough to write what you need. If you are worried about the cover, you can get a beautiful book cover on Amazon.
Looking forward to seeing you at the range and to sharing shooting tips!
Download the PDF on Gumroad or buy the printed journal on Amazon.