Sandrine is a French pistol champion who on top of her training and her job is also the President of the ASTIR Creil, a beautiful range in France where I also train. She is part of the renowned Goberville, a very close family with a passion for shooting (I've already interviewd her father and coach Daniel and her Olympian sister Céline).
You can follow Sandrine on Facebook and Instagram.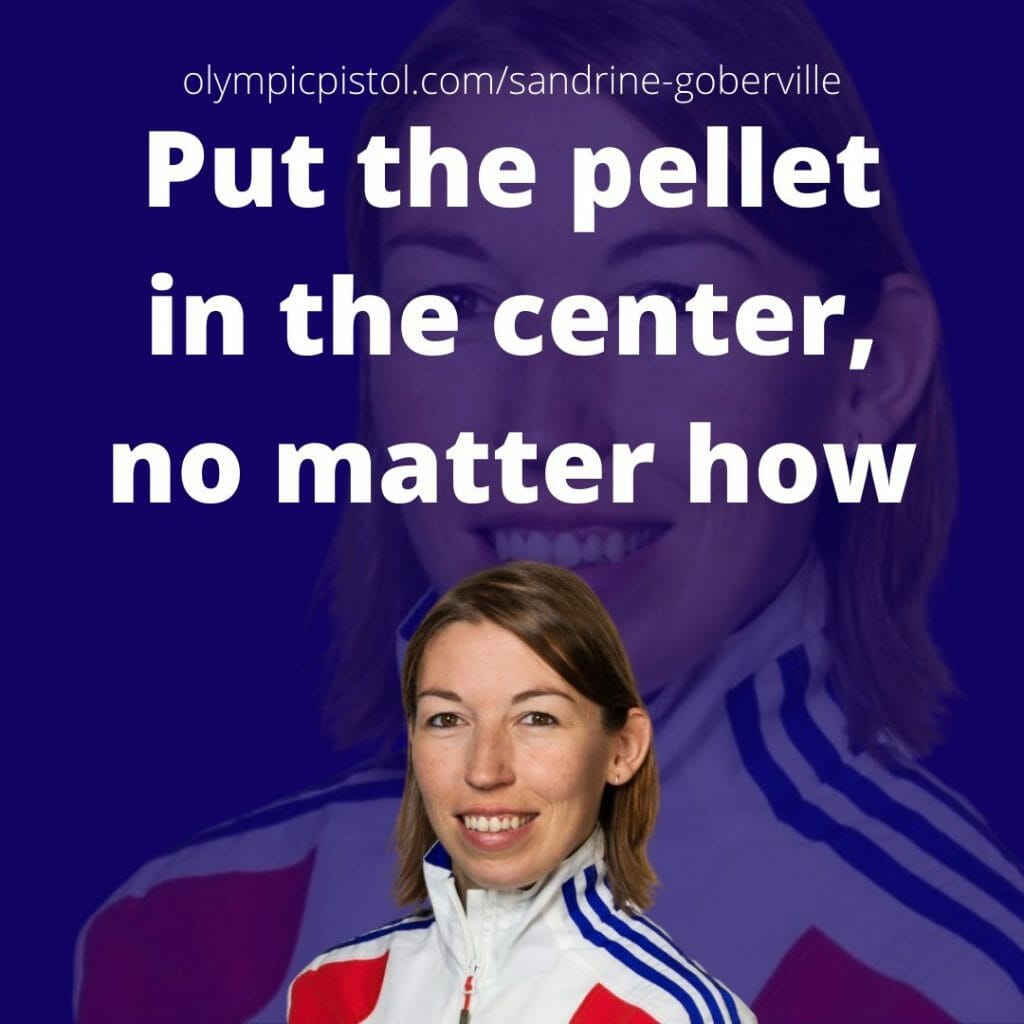 When and how did you start shooting?
I started shooting rifle with my parents (who where in the national team) when I was six: my father shot rifle and my mother pistol. I switched to pistol when I moved to the minimes category (13 and 14 years old) because the rifle was to heavy for me!
What pushed you to train more seriously? How was your progression?
I started qualifying for the French national championships since I was six, but the federation only accepted shooters over seven. My progression was really quick, especially when I switched to pistol. I participated in regional and national trainings when I was a cadette (15-17 years old). Then I had the chance of integrating the French national team in 2001, when I was 17.
One of my motivations is to be able to practice shooting as a family sport. With my sisterCéline as teammate and my fatherDaniel as coach, emulation is just natural. Wanting to become better, to succeed, learning a lot about myself and how I operate, acquiring new ways of thinking and innovative strategies to perform, the pleasure of being in competitions around the world and meeting my friends… All this makes shooting a very important part of my life today.
What are you more proud of in your shooting ? 
The first thing that makes me proud is my sister's silver medal in the London 2012 Olympic Games.
If the question is more about me… I would say that the titles of French champion and the European team medals.
What advice has had the most impact in your life? Who gave it to you?
I've received a lot of advice but one of them was decisive: "change your pistol". Back then I was shooting with a Feinwerkbau P34 and switched to a Morini CM162 EI, which allowed me to progress again. The advice came from the person I trust the most in this world: my father.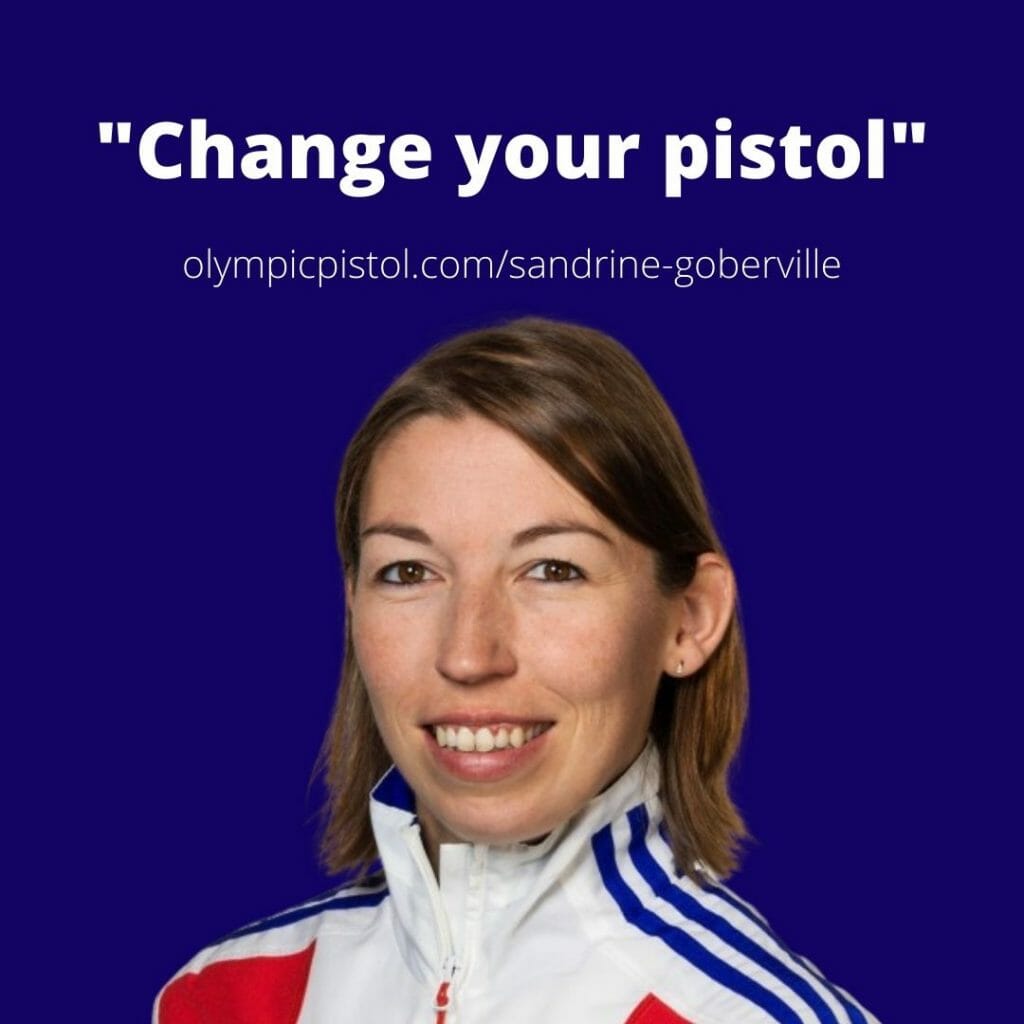 What have you spent a lot of time on to later discover that it was not so important?
During my career I've had the chance of not really following a bad lead that would have mede me waste my time. I think that everything is useful at one time or another. There's never a waste of time or energy if we consider that simply by working on something allows to progress.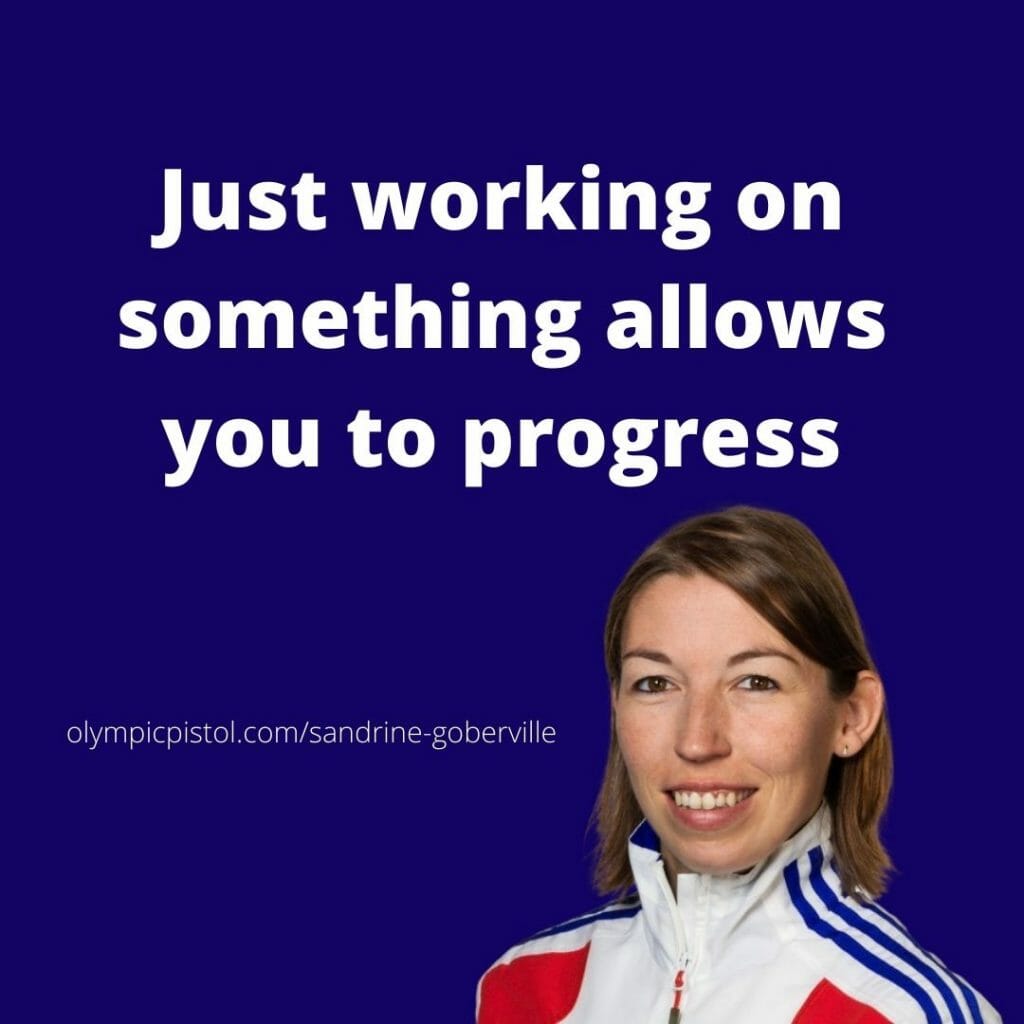 Who do you train and how long? What does a typical training day look like? Who coaches you?
I train four half days a week, three with live fire and one exclusively dry firing. I have the chance of practicing my passion with my father as a coach, my sister, and my step-mother, who also shoots with us and also takes care of our mental preparation.
The rest of the time I work in the sports service of the Conseil départemental de l'Oise, a regional government. I have a special contract (Convention d'Insertion Professionnelle) that allows me to work and practice shooting at a high level thanks to the French Federation FFTIR and the Regional Directorate who compensate my salary for the time I have to be absent for shooting.
I also do four hours of physical training per week (muscle reinforcement and cardio) and mental training six days a week.
(Training programs of the days I train with Sandrine and the MOP team)
How do you stay motivated through training and competition?
By cultivating diversity (in exercises, challenges, etc.), listening to myself. This is how I stay motivated.
What do you do during competition or training to ensure that you are in the right state of mind?
I meditate regularly to face challenges with a calm mind.
How do you manage stress during a competition?
When I sense things going awry I use cardiac coherence, a breathing technique that allows me to quickly gain the lucidity I need.
What part of your shooting technique has helped you the most to get better? How would you recommend other shooters to work on it?
I don't think there is a technique that has allowed me to progress significantly. The ongoing technical work that I've done for 20 year is very helpful, of course. I'm a bit fan of working on the quality of a continuous trigger. But the mental side is what has been decisive: I've learned to stay concentrated in the present moment and to let go to allow my reflexes to work.
What would you recommend other shooters to concentrate on in order to get better? How should they work it? Can yo share an exercice to work on it? 
As I just explained, I think that the mental side is very important in shooting. At a very high level it is what makes the difference: the way you think.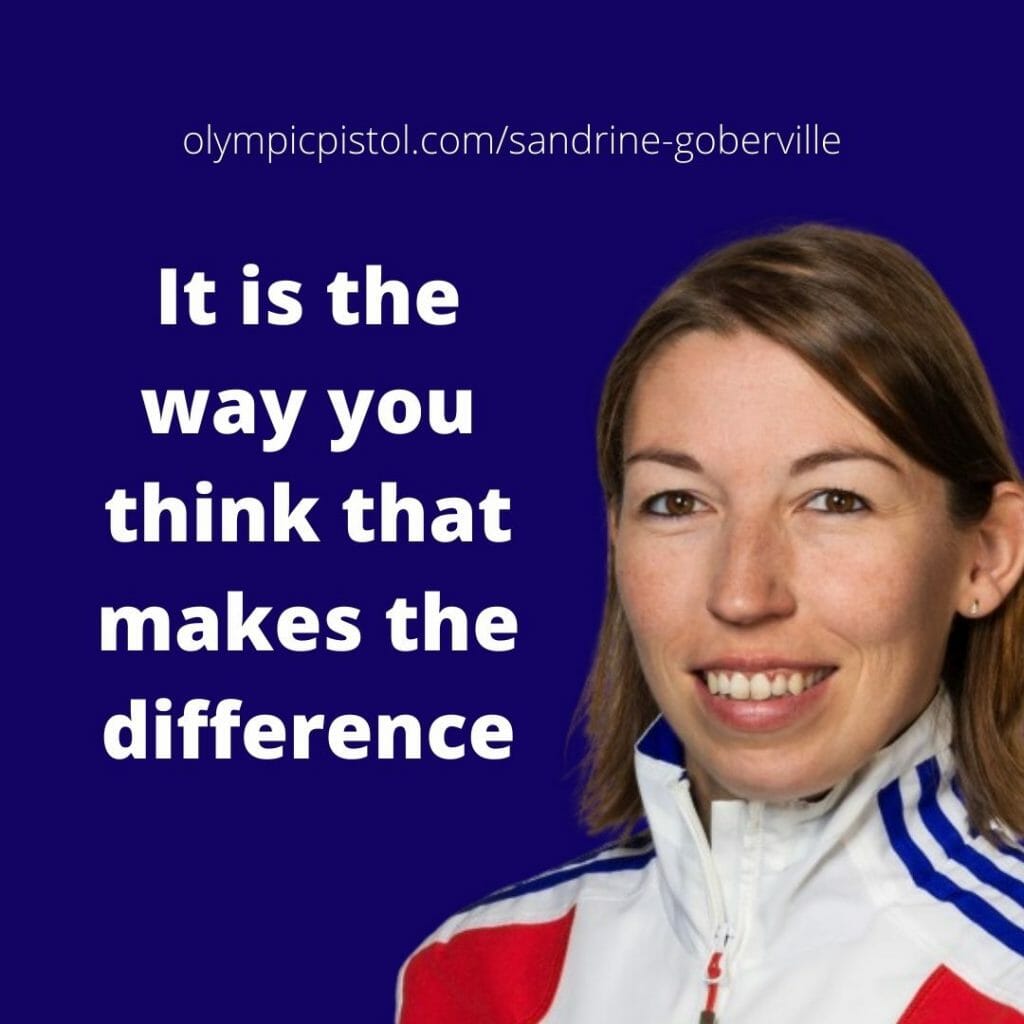 Mindfulness meditation is an excellent exercise to practice to improve our mental potential and to concentrate in the present moment. There are books and CD to practice (like the ones by Christophe André* ). These are sessions to do on top of your training in the range.
What is your shooting sequence like?  
My sequence is very basic! It is not helpful to complicate your life adding a lot of elements to shoot, we loose energy for nothing, because what matters is to put the pellet in the middle of the target, no matter how.
I respect a framework that looks like this:
Before raising my arm I concentrate on the pellet I'm going to shoot: which instruction I'm going to follow and the visualization that could go with it.
I raise and lower my arm at a constant speed until I pass the bullseye, where I start my trigger finger action without having completely stabilized my hold because it is the support of my shooting finger that is going to create my stability.
I hold my visual aiming area being patient until the shot releases.
After the shot I continue holding, announce the impact in my head, then I lower my arm, and then I look at the result.
Which tool can't you live without?
There are so many ! My pistol, of course ☺
Which question would you have liked me to ask and what would be your answer to it?
Which shooter inspires you the most?
There are many for me and I don't want them to be jealous, by my heart hesitates between Zorana Arunovic, Anna Korakaki and Olena Kostevych.
Who else should I interview? 
Vitalina Batsarashkina.
* Amazon affiliate link.