This is the first coach interview from the perspective of a pistol shooter on olympicpistol.com. We are starting with my current coach, Daniel Goberville, who was the fastest to answer of all the pistol coaches in the directory.
That's one of the qualities of his coaching, he gets back quickly, but for me what really matters is his direct and positive style. There's no BS, straight facts and opinions that you can work with. Working with him in the stand is something I'm always looking forward to do, both by myself and in the collective Mental Objective Perf (MOP) sessions with other pistol shooters that are as deep into shooting as I am 🙂
Daniel is also very transparent and has no issue with me sharing the training programmes that he creates for me. If you want to reach out to him you will find his contact details in the coach directory and his website. If you understand French it is really worth it to sign up to his mental training newsletter.
Time for Daniel to do the talking now!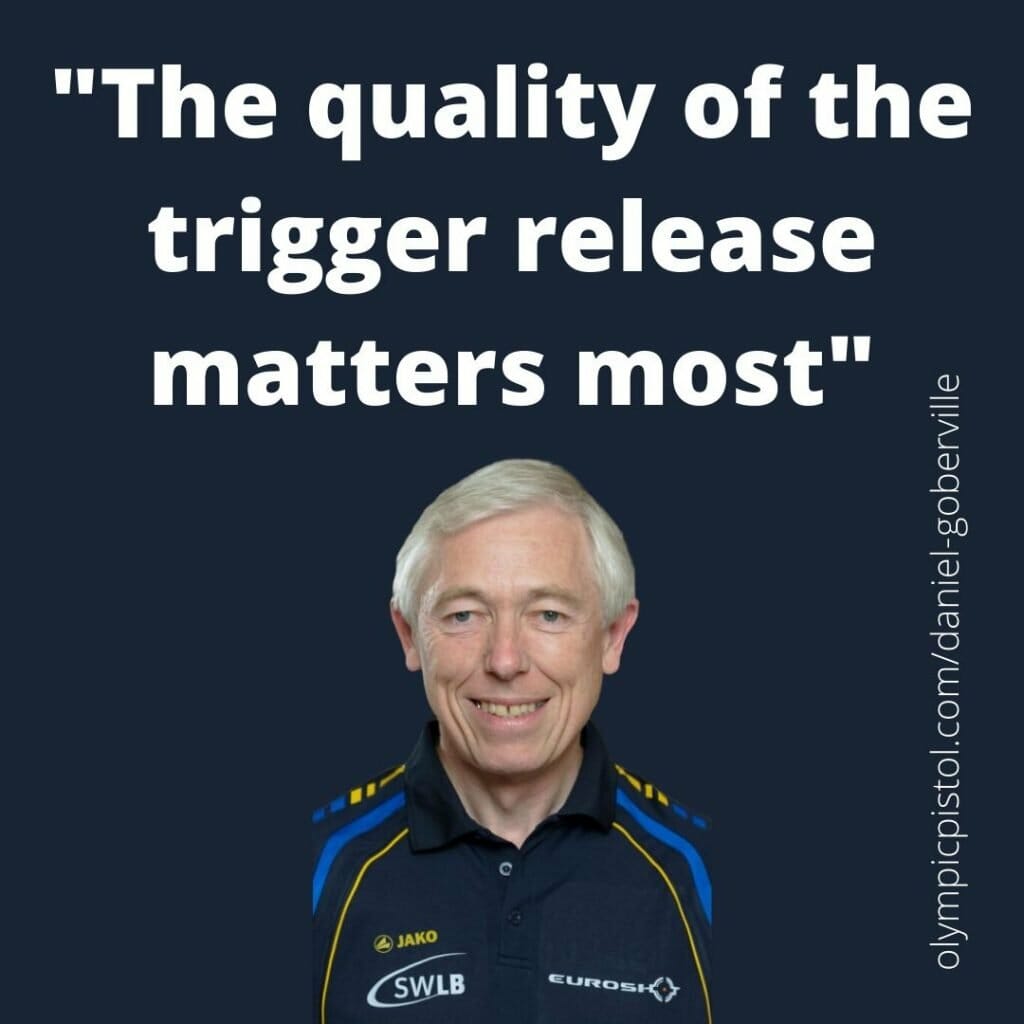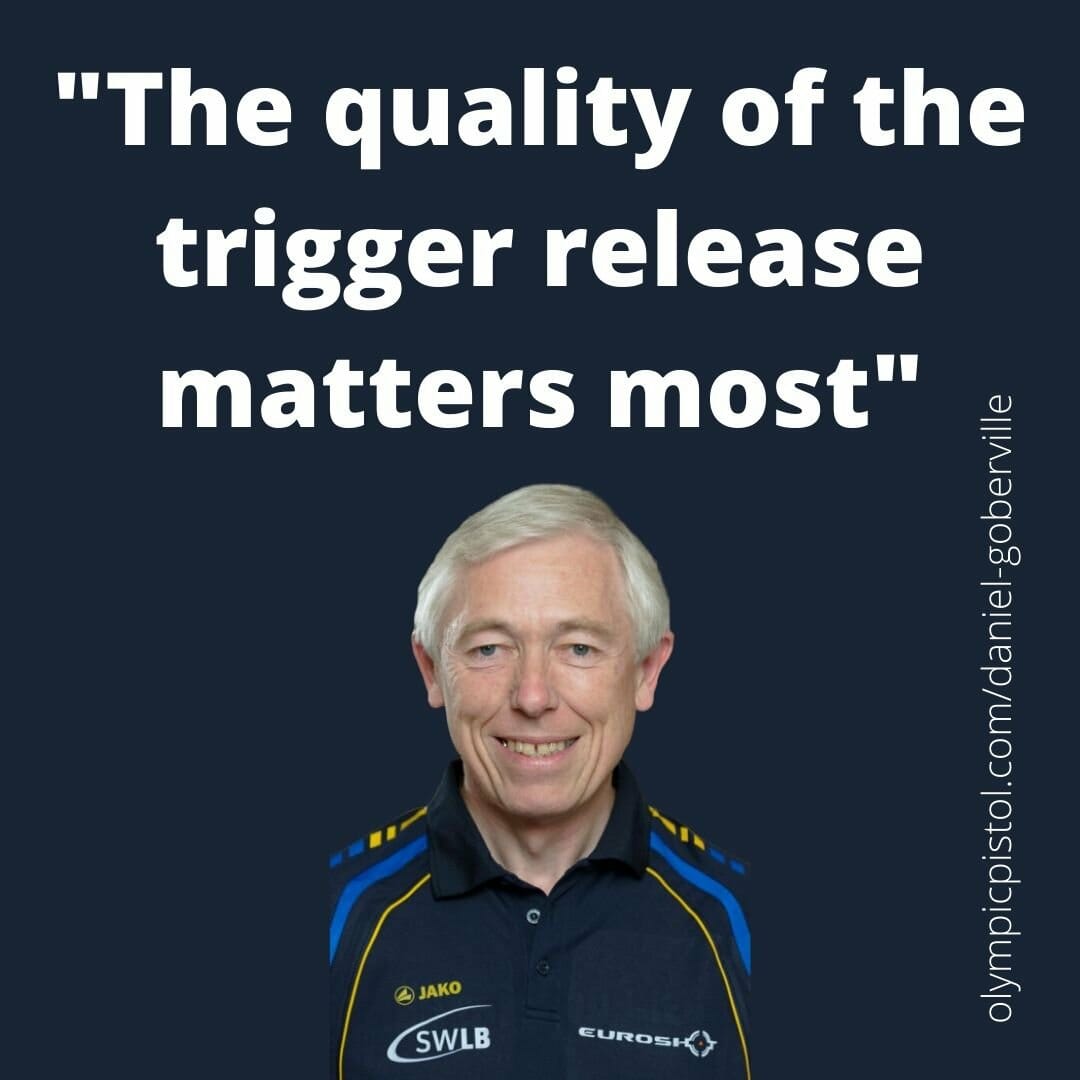 How and when did you get into shooting?
I started shooting rifle in 1990 with a friend from school, and then shot in the French National Team from 1974 to 1994.
What made you decide to dive into pistol coaching?
When I finished my high-level sports career I started taking care of my daughters Céline and Sandrine.
At what level are you coaching and how has your career progression been?
I'm nationally coaching my two daughters. Céline has won a silver medal in the Olympic Games, and together with Sandrine won multiple medals in the World, European and French stages. I'm also coaching Annabelle Pioch, the daughter of my wife, who won the silver medal in 25m at the Junior European Championships in 2019. Il also train pistol and rifle shooters from beginners to national level.
What are you most proud of in your coaching career?
The silver medal at the London Olympic Games and the 3 titles of European champion won by Céline.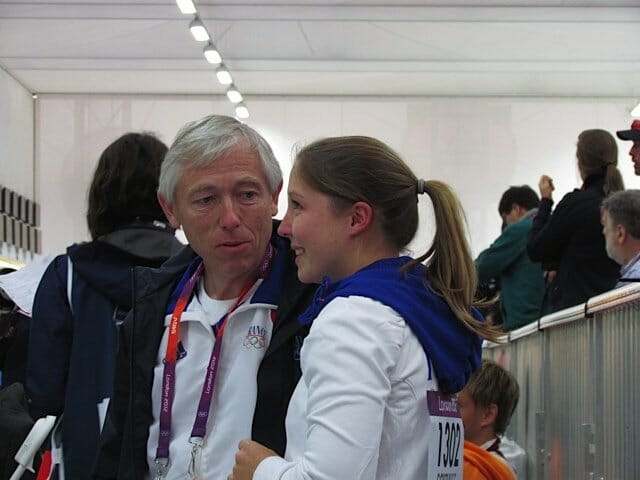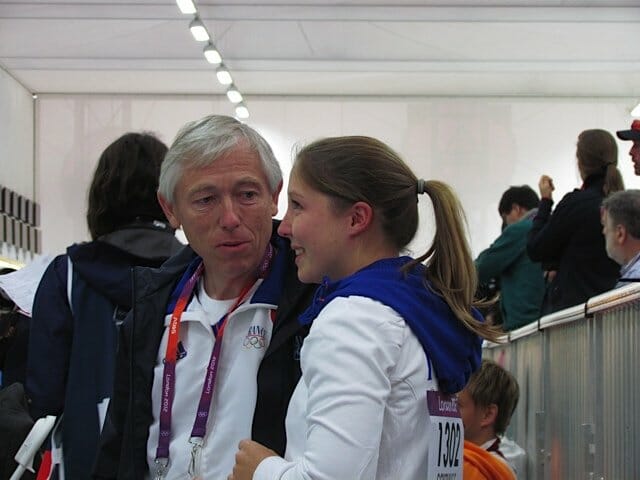 What is the most important thing a pistol coach can teach his athletes?
Understanding how their brain works to develop their subconscious shooting.
What is your coaching philosophy and style like?
Accompanying shooters in their life project (sport, profession, family) to optimise their potential and obtain the best possible performance.
How do you train your shooters and how often? What does a typical training day look like?
I train rifle (10m, 50m) and pistol (10m, 25m, 50m) shooters everyday from the shooting range in Creil en remotely (video conference) on the three main components of shooting: technique, mental, and physical. I also do mental coaching for arc and shotgun shooters.
What do shooters spend a lot of effort on that is not so important?
Worrying too much about their position, the grip of their pistols, and future results.
How do you keep shooters motivated in training and competition?
It depends on the shooter, there are no rules, I adapt to the needs of each shooter and the daily situation.
I build personalized and varied training programmes and adapt training rhythm and composition to preserve good motivation for competition.
What do you make your shooters do before a match or training to get into the appropriate mind space?
It depends on the shooter, there are no rules, I adapt to the needs of each shooter and the daily situation.
What I do is to try to understand what they want, their objectives and their fears to provide them effective thoughts and support.
How do you manage shooter nervousness through a competition? Can you give an example of inner talk to use when things are not going well?
It depends on the shooter, there are no rules, I adapt to the needs of each shooter.
You have to understand why the shooter is not properly executing in mental sequence: it is not that he/she does not know how to do it, it's that they cannot execute it because of their thoughts. So I intervene on their way of thinking, lucidity…
What aspect of the shooting technique brings the biggest improvement? How would you recommend people to train it?
In pistol shooting the most important technical aspect is the quality of the trigger release. But it is much easier to learn than the proper way of thinking!
What would you recommend pistol shooters to focus on improving (technical, mental, physical…)? Can you share one exercise or routine for this? How do you think they should go about it?
It depends on the shooter, there are no rules, I adapt to the needs of each shooter, but the mental preparation associated with technical training is indispensable.
You cannot separate technical training and mental preparation, they go together. The way you train is also the way you think: if you only shoot matches while training you will only think about the result and not about the behavior needed to obtain good results.
Can you share some examples of tactics to use during a match and what would trigger them?
It depends on the shooter, there are no rules, I adapt to the needs of each shooter.
I can coach shooters by reassuring them so that they dare to do what they know how to do, dynamising them so that they face the situation as actors and not spectators, asking them to focus on a technical point…
Which tool or equipment can't you live without as a coach?
My eyes and SCATT!
What question would you have liked me to ask and what's your answer to it?
This is already comprehensive!
Who would you recommend is interviewed next?