Shahzar Rizvi is one of the great Indian air pistol shooters of the decade. He's been the #1 in the world ranking, won World Championships and Cups, and set world records. Beyond being another shooter I admire, he's given us an intimate access to his shooting and overcoming adversityin this interview.
Read, enjoy and learn!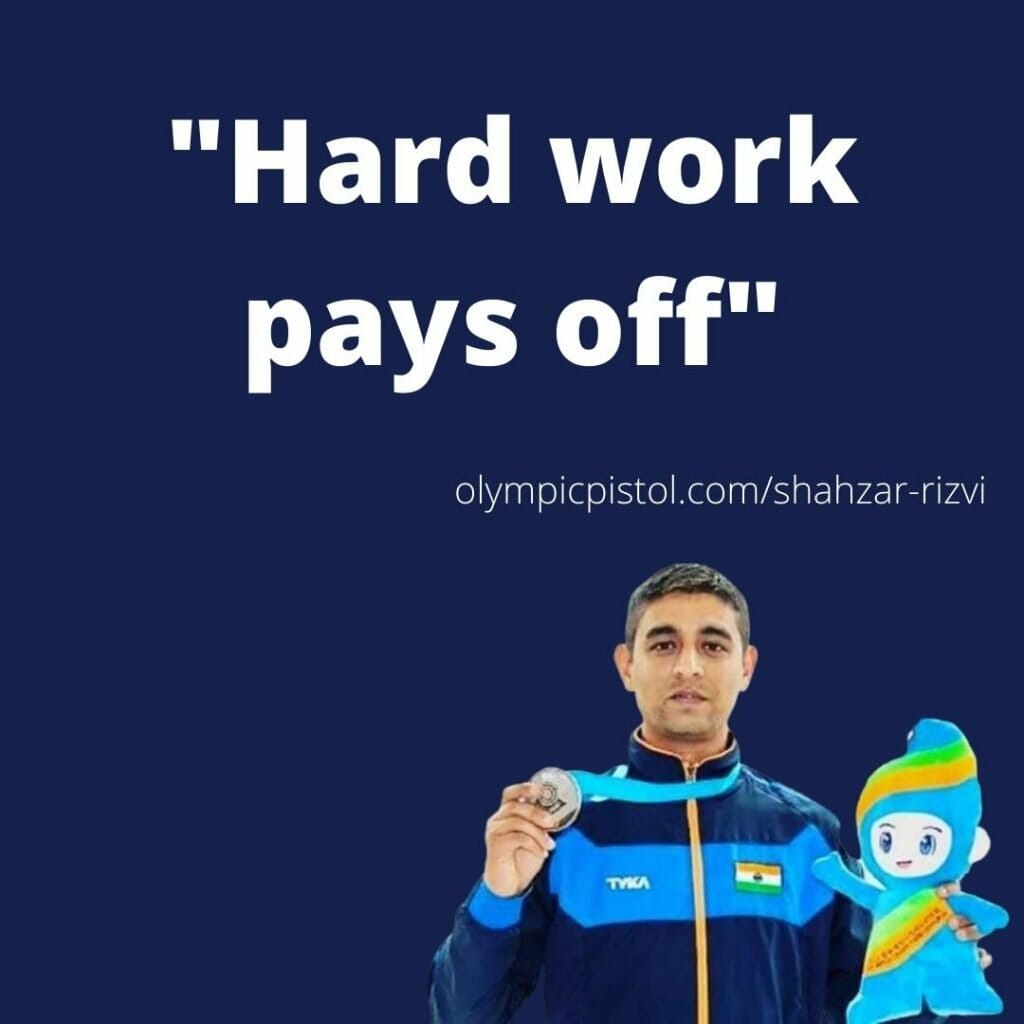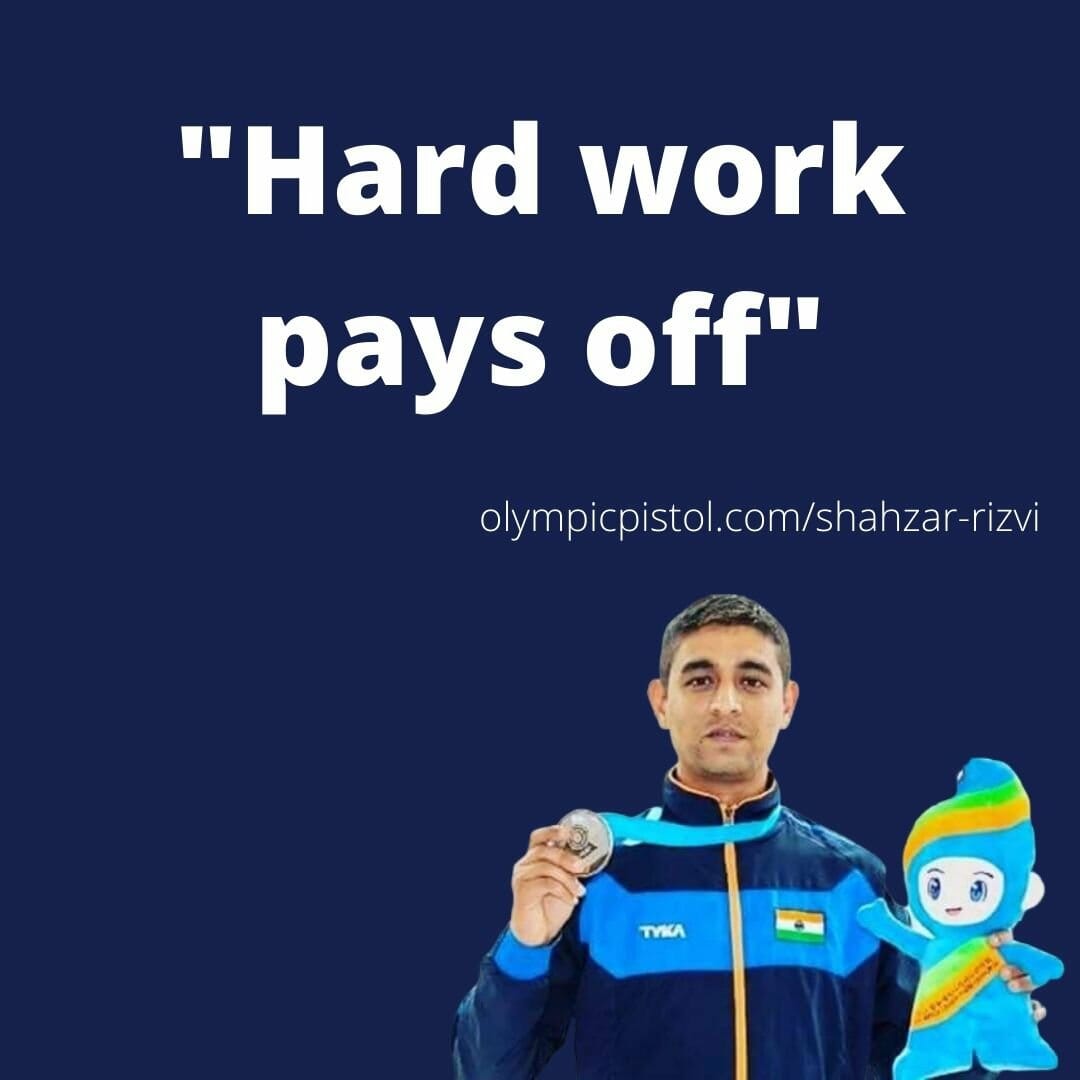 How and when did you start shooting?
I have been fond of the shooting since my childhood. When I was a kid, I would play with slingshots and shoot random targets on the streets like light bulbs or flying kites. Whenever I used to go to a fair, I would always buy an air pistol and would shoot with it until it broke. In the year 2010, as I was getting older, I decided to opt for shooting as a sport because I was fascinated with it. I joined the Pin Point shooting range, which was around 20 miles away from my home. The transport facility wasn't that good, and I used to commute to my shooting range either through bicycle or sometimes taking lifts on motorcycles. I have struggled a lot during my early days, and I must say that hard work pays off.
What made you want to train and compete more seriously? What was your progression like?
When I started professional shooting, the reaction of the people was very demotivating and mostly negative. They would tease me, taunt me, and demean my goal of competing for my country. They always said that it was a joke, that I would never achieve it. What was even more demoralizing was that even my closest friends and relatives didn't believe me in me, and they also joined other people in teasing me.
Since I hail from a very modest family, all those comments from people put pressure on my family too. Later on, my family also became hopeless and felt that competing for India was a far fetched dream for us. But I had always believed in myself, and I would like to mention here that when you take a steep road in your life, your faith has to be the strongest, and you should never stop believing in yourself.
All of those happenings made me even more determined to achieve my dreams and prove them wrong, and I started working even harder. When I won my first gold medal people started believing in me.
Although I wanted to shoot shotgun events first, due to financial issues, I couldn't do it. My coach advised me to first try pistol, then a rifle, and then a shotgun. But in just three months, I noticed amazing progress in my pistol skills, and I continued the pistol events only.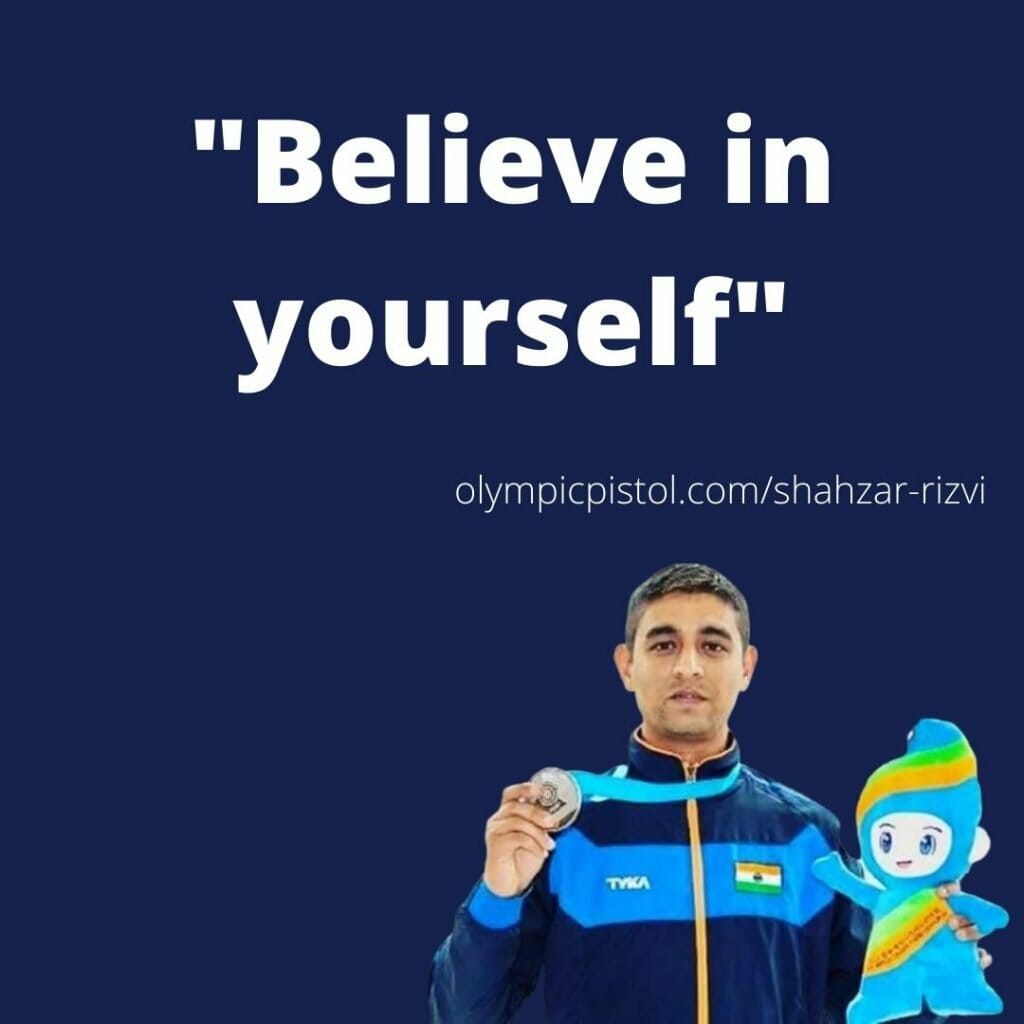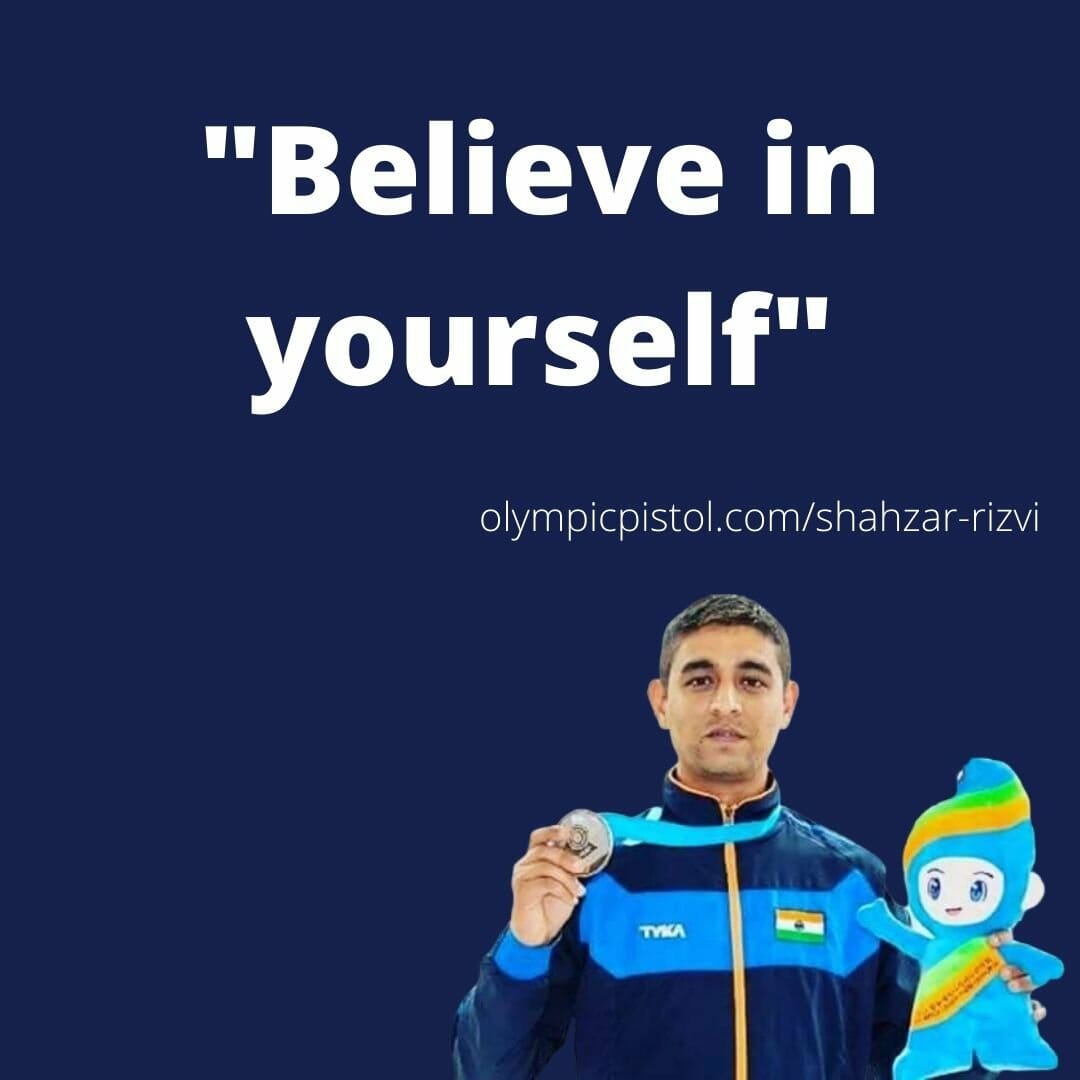 What are you most proud of in your shooting?
What makes me proud of my career is the feeling of competing for my country. The moment when you stand on the podium and the national anthem is played can't be expressed in words. I feel proud as an Indian, and I feel happy when I see my countrymen happy because of my performance.
What advice has had the biggest positive impact in your shooting? Who gave it?
I consider a piece of advice given by coach Pavel Smirnov the best advice of my career. He advised me to work my follow-through. My game has improved very much ever since I have started following his advice.
What did you spend a lot of effort on and later discovered it wasn't so important?
I never wasted my time on something that wasn't important or effective. Whenever I heard of something, I would note it down, think about it, discuss it with my coach, and then practice it. This technique helped me to focus on only important things, and luckily I have never wasted any of my efforts. There is just one incident that I regret the most, which happened during an important match. I shot the competition with a new pistol, which was different from my practice pistol, and I scored very low in that match. I recommend sticking to your practice pistols always.
How do you train and how often? What does a typical training day look like? Do you train with a coach or by yourself?
My typical day includes rigorous training in the shooting range. I generally wake up at 6 am and reach the shooting range at 8:30 am. I practice for 7-8 hrs every day with short breaks between the practice to take light snacks. I come back home at 7 pm and try to spend some time with my family, and we dine together. Around 9 pm, I evaluate my training for the day and take down notes. Then I plan what I need to change the next day, jot down all of that, and then I go to sleep. I train six days a week, and training depends on my goals.
I prefer training with the coach if he is available. When I train alone, I stick to my previous routine and drills, and I work on my weaknesses and try to practice as much as I can.
How do you stay motivated in training and competition?
Like everyone, I also keep myself motivated by the thought of shooting for my country, winning the gold, and flying my national flag high. The smiles on the face of my countrymen and the satisfaction on the faces of my family members is what keeps the fire burning inside me.
What do you do before a match or training to get into the appropriate mind space?
I drink a lot of water before the match. Deep breathing also helps to a great extent. It may sound silly, but sometimes I talk to myself to stay in a calm mindset.
How do you manage nervousness through a competition? Can you give an example of a technique you use when things are not going well?
When things don't go well, I try to keep myself calm as much as possible. Deep breathing helps me a lot before, during, and after my match. I continuously remind myself that I have practiced a lot, and I can do it and that the result will be fantastic.
What aspect of the shooting technique has brought you the biggest improvement? How would you recommend people to train it?
Follow-through and mental training have brought a massive change in my career. I would recommend people to find a good coach and follow their advice carefully. Everyone has their strengths and weaknesses, and a coach is crucial to work on both aspects.
What would you recommend pistol shooters to focus on improving? Can you share one exercise or routine for this? How do you think they should go about it?
Every shooter is different, and they have their strengths and weaknesses. Try to find your weaknesses and practice on them to make them your strength. I feel that all aspects, (technical, mental, & physical) are needed for overall performance. Rigorous training, the right diet, meditation, and self-discipline are crucial components for an excellent performance.
Which tool or equipment can't you live without?
A notebook and a water bottle.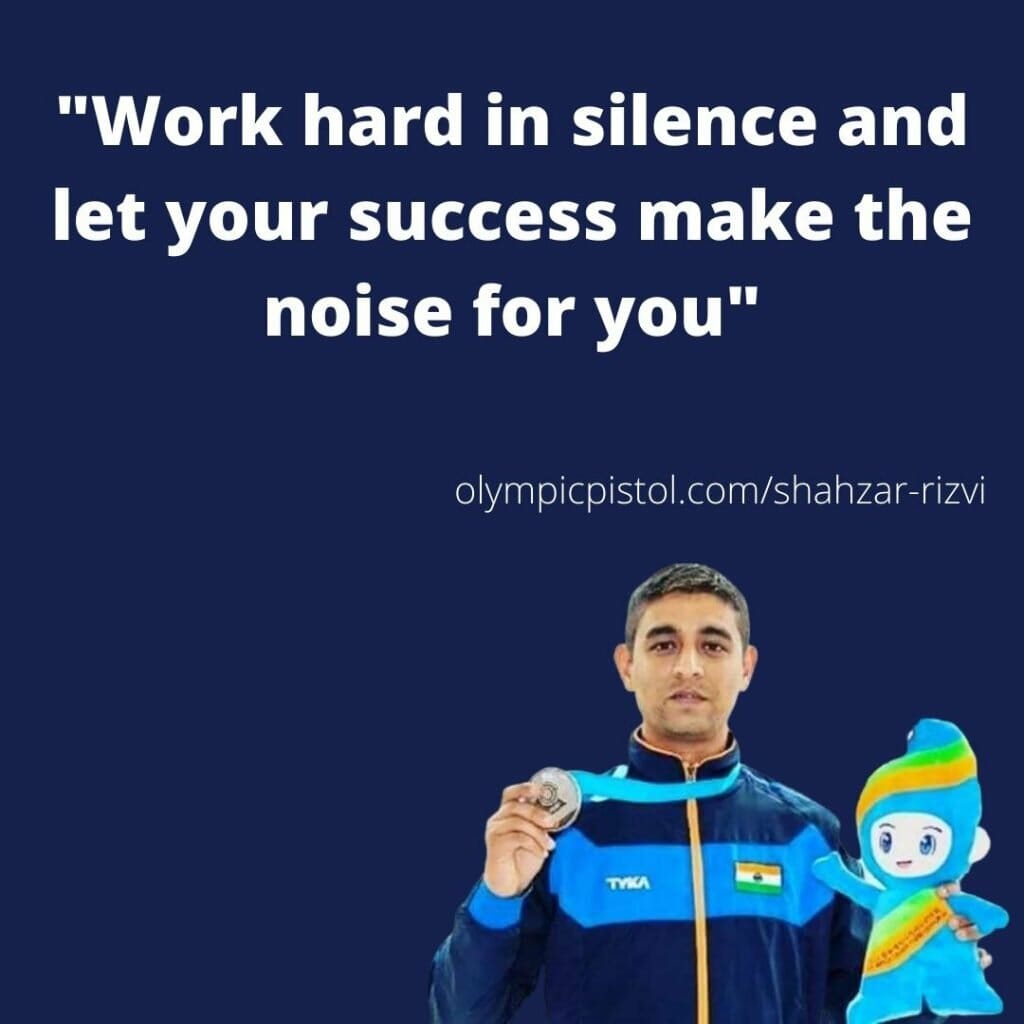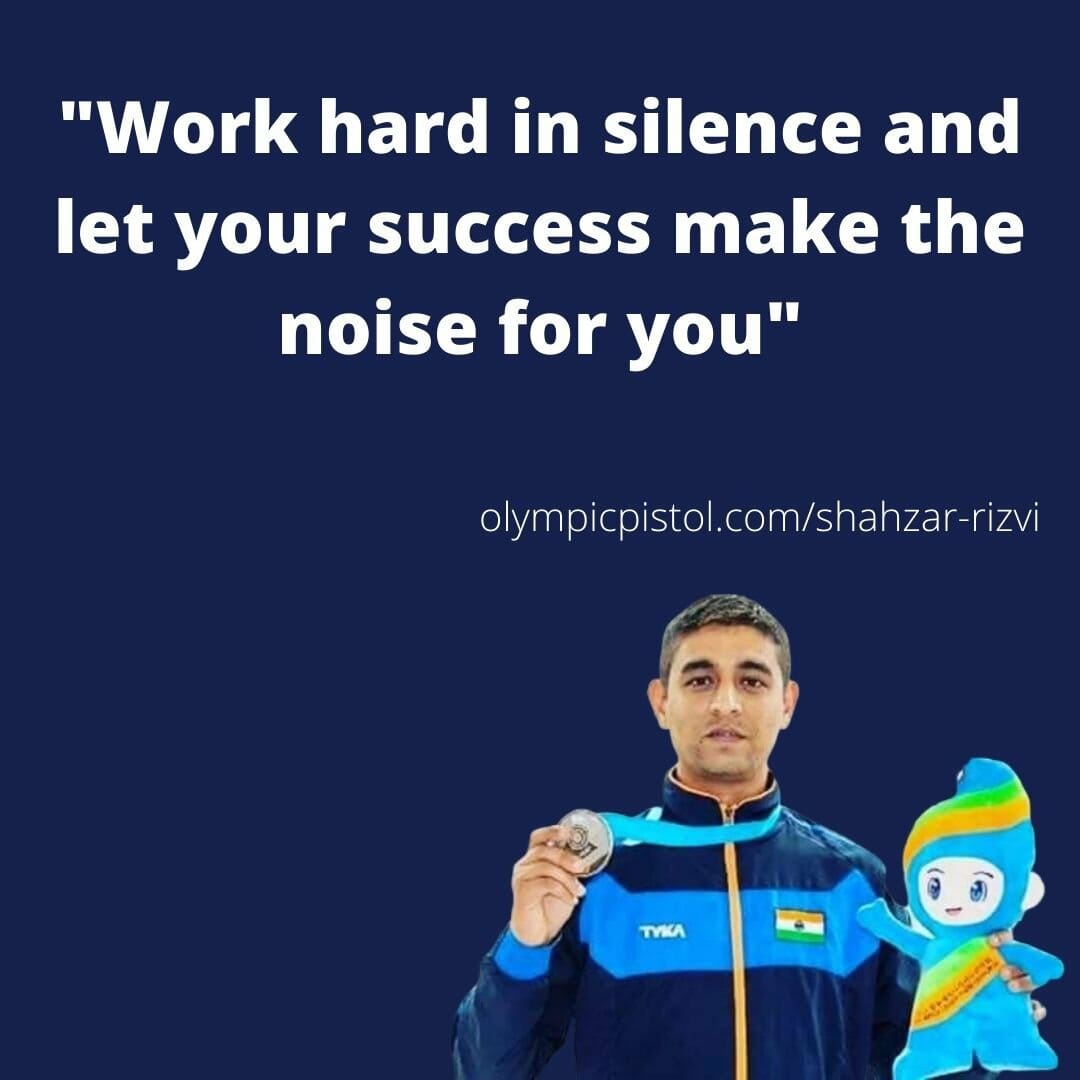 What question would you have liked me to ask and what's your answer to it?
What was the biggest setback in your shooting career and how did you get back from it?
I have faced discrimination many times during my career. But the most unfortunate event was during the selection for the commonwealth games. I had won a medal in the commonwealth championship, and I thought that my selection was evident based on my performance, and the games were going to be held in the same range where I had won the gold medal. I was #1 in India at that point of time. When the list came out, it didn't have my name in it, and the person that was chosen for the games was ranked #4 and hadn't won any medals. Those games were vital for me, and that incident broke me down badly. I collected my courage again after that incident, got back to work, practiced even harder, with only one goal in my mind, which was to prove everyone that I was neglected wrongly. By God's grace and my hard work, I secured a gold medal in the next championship with a new World Record. I also became World's #1, Asia's #1, and India's #1 shooter after that championship. You should always work hard in silence and let your success make the noise for you.