I've had the luck of meeting Rafael Sánchez López and competing with him thanks to the online shooting leagues that have flourished during the coronavirus crisis. His targets are the stuff of dreams... Multiple times Spanish champion in 10 m air pistol, he can be found in international competitions like the World Championship and Cups, and he's also preparing his next Olympic games.
You can talk to him on Instagram, Facebook and Twitter.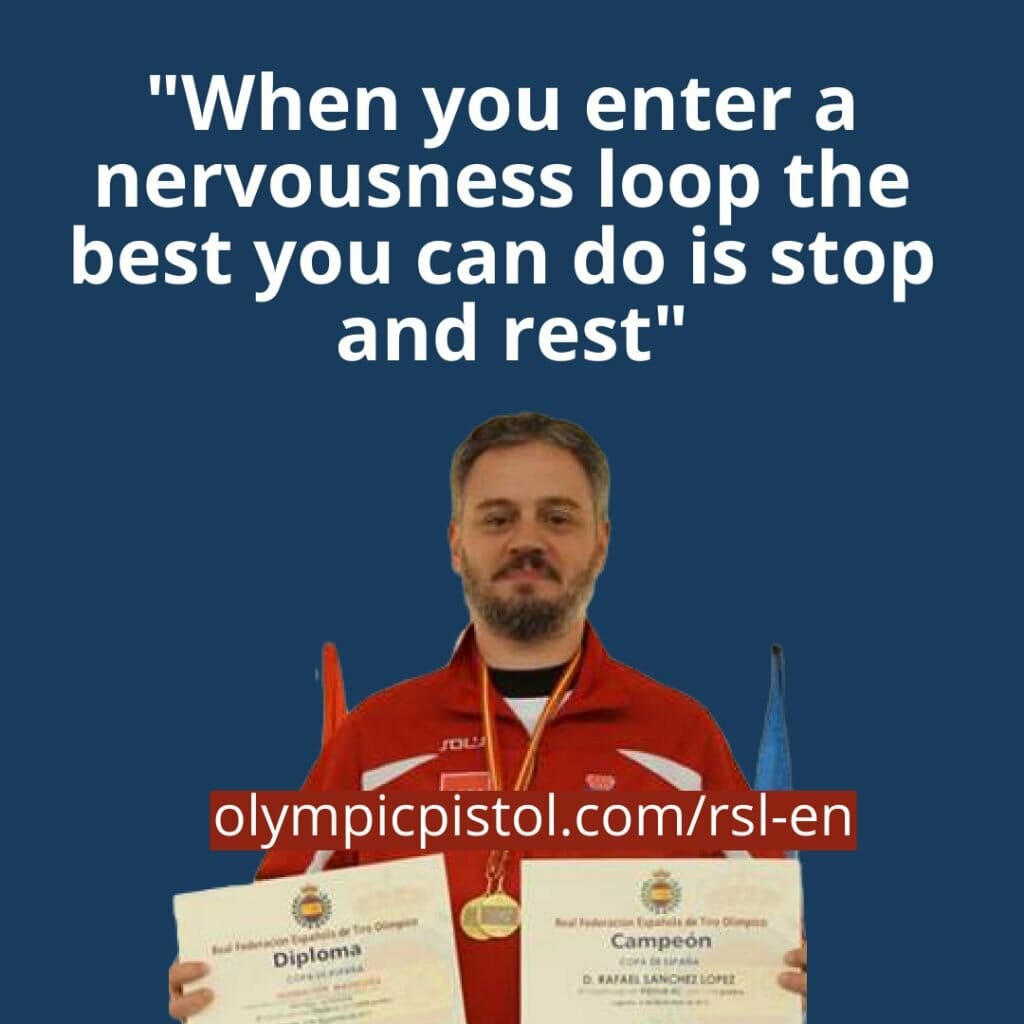 When did you start shooting?
Shooting is part of my family. My father collects ammo and my uncle, Emilio Sánchez Molina, was a paralympic shooter that represented Spain in Paralympics, World and European championships. He's the one that got me started.
I started practicing when I was 23, when I could afford all the expenses that come with this sport.
What made you want to train and compete more seriously? ¿How was your progress?
Mt sporting career started at the Club de Tiro Olímpico Alcorcón shooting range, to whom I'll always have a debt. I spent a year competing every weekend in the leagues and championships organized by the club. After this year, I decided to take the leap to national ccompetitions, where the Spanish national coach saw me and invited me to join the national team. That's where I discovered that I like to compete and that I was good at shooting.
What are you proudest of in your shooting?
The people around me and the great vibe we have is what I'm proudest of. My shooting is OK, but my extended family and their support is what's exceptional. They really make me proud. Withouth them I could not undertake the huge effort that entails preparing for the great international competitions, specially with the lack of support for sport shooting athletes in our country.
What's the best advice you've ever gotten and who gave it to you?
Along a long sporting career you get a lot of good advice. All of it is valid.
When do you train and how much? ¿What's a typical day of training like? ¿Do you train by yourself or with a coach?
My personal trainer is Daniel Mon. I think he is the best coach in Spain today. He coaches Alberto Fernández too, triple world champion of trap shooting and Olympic pit.
Right now I train at least 3 to 4 hours a day, 6 days a week.
A typical training day is a long day: I wake up at 5:30 am to go to work until 6pm. During working hours I can already train a couple hours. Once I'm done at work I pick up my son Lucas and we hit the shooting range at Club de Tiro Olímpico Alcorcón, our club. We train there until 8:30pm.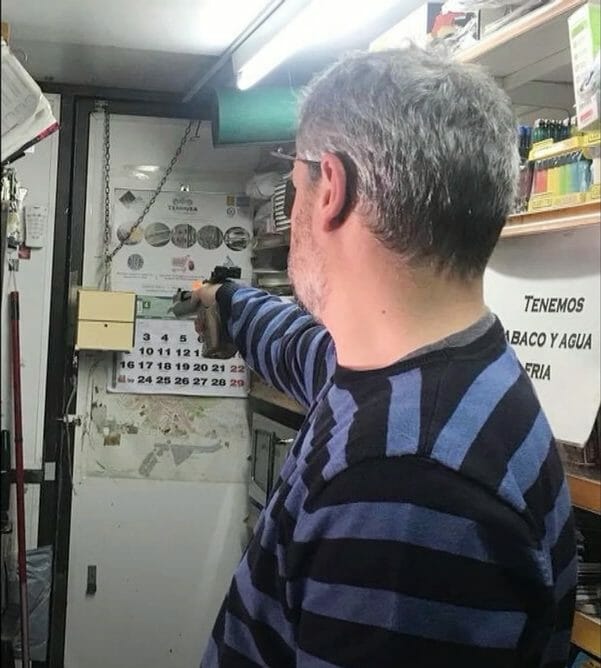 How do you keep motivation up for training and competition?
The only motivation I have is to be able to compete in the Olympics, which means that right now training is like work: you have to do it. A lot of times I loose motivation in training and competition. To get my motivation back I need to disconnect from shooting for a while. In 2006 I lost motivation and it took me at least five years to get it back.
What to you do during a competition to get your mind in its best possible state?
I surround myself with good vibes, listen to music, and try to isolate myself from negativity.
How do you deal with nerves during a competition? ¿Can you give us an example of what to do when things are not going well?
When you enter a nervousness loop the best you can do is stop and rest. I try to thing of positive things, like my family, why I'm competing, etc.
Which part of your technique has helped you the most? ¿How would you recommend to train it?
To all shooting athletes that are shooting by themselves I recommend to get a sports shooting coach. We cannot train ourselves because we will never be impartial. A coach will be and also give you directions.
What do you recommend other shooters to train and how should they do it?
The only thing I can recommend is not to obsess with scores and not to shoot meaninglessly. Also that there are more targets to train than the ones for each event: vertical lines, white target, etc.
What's your shooting sequence like?
Top secret!!! LOL… I raise, aim, and shooot.
Which equipment or tools can't you live without?
Dremel (Amazon affiliate link), trigger weight, and spare parts for the pistol.
Which question would you have liked me to ask and what would be its answer?
Nothing. If other shooters want to reach out and ask questions I'm available on social media: Instagram, Facebook, Twitter.
Who would you like me to interview next?
Daniel Mon and Pablo Garcia Alonso.