After a lot of searching through the internet and in Belgium, I found my thrill at Optiek Van Gorp, a shop where I could see and try shooting glasses from all major manufacturers (Knobloch, Pilla, Champion, Jäggi Nova, and MEC). (No, I did not get paid to write this, and I paid for the glasses)
Karel Vandeputte took great care of me. Helpful, knowledgeable and patient enough to answer all my questions.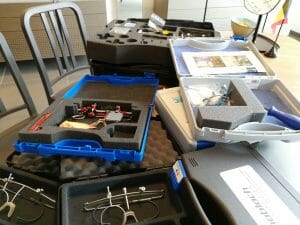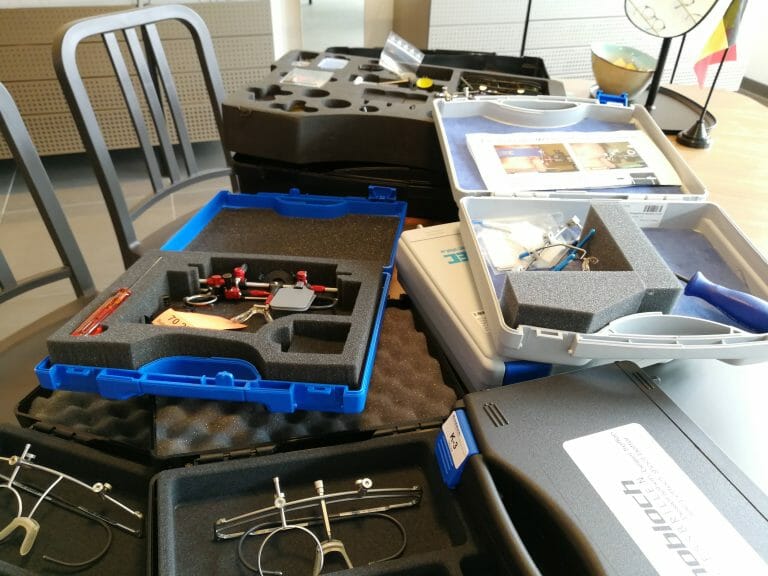 They really have a lot of brands and models available, and that's what I was looking for. I have quite a sizable head and I had already tried some glasses that did not fit me, so I wanted to make sure I tried before I bought.
Because they specialize in sport glasses and have a broad selection of models, they have a knowledge that other opticians can't have, and that's a plus.
I ended up buying the Champion Olympic glasses, and I'm really happy I did.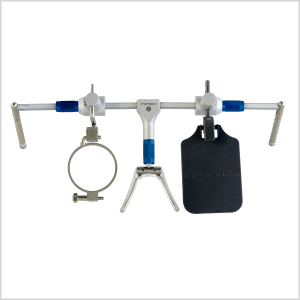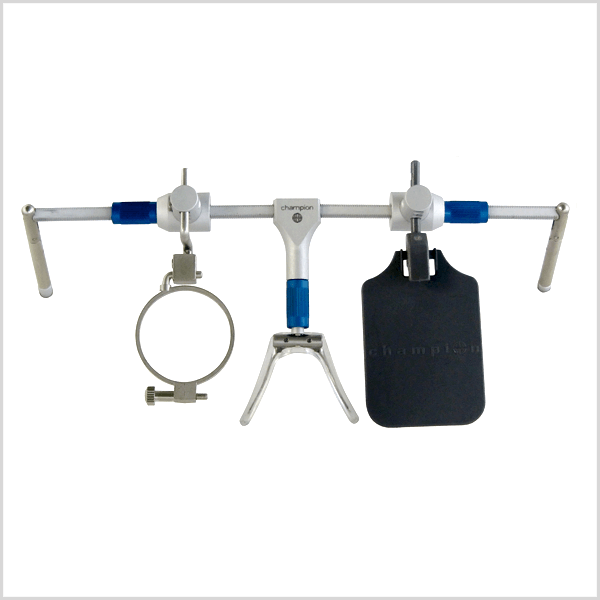 I was a bit biased due to the recommendations of my friend Denis, but I arrived with an open mind willing to buy the best glasses for my head.
Karel checked my eyes and made the glass on the spot. He also helped me fit it with a target in his store, but I wish I had asked more questions about how to do it myself: I've been testing different shooting positions and I should have adjusted the lens for each one of them. It is very hard to do by yourself and not easy with somebody else. You need to know how to do it and at the end I only trusted my trainer to do it (we only work in person once a month).
I wish I had left the store with a centering device / lens fitting funnel (or however it is called) to be able to fine tune them myself.

Luckily at the Belgian Open Air competition Envie d'Optique was present and they furnished one along with some really good instructions on how to store the glasses. They are the other optician that is not too far away and that some shooters recommend, but they are across the border in France.
Another thing I bought at the BOA was some earplugs that make it much easier to swap glasses at the range (namely when there are shooters with big guns in the next booth). My earmuffs are really good, but it is cumbersome to get the temples of the glasses in and out.
I totally recommend the trip to Bersee (Belgium). Do not forget to bring along some of your internet research for your glasses, they will make an effort to match the pricing.