Electronic target controls tend not to be very user friendly, at least those that rely on hardware like the Meyton and Sius remotes. Luckily for us, target manufacturers are integrating much clearer controls directly on screens. Here's a cheatsheet to manage the Meyton Elektronic target while training or competing without fear of messing up.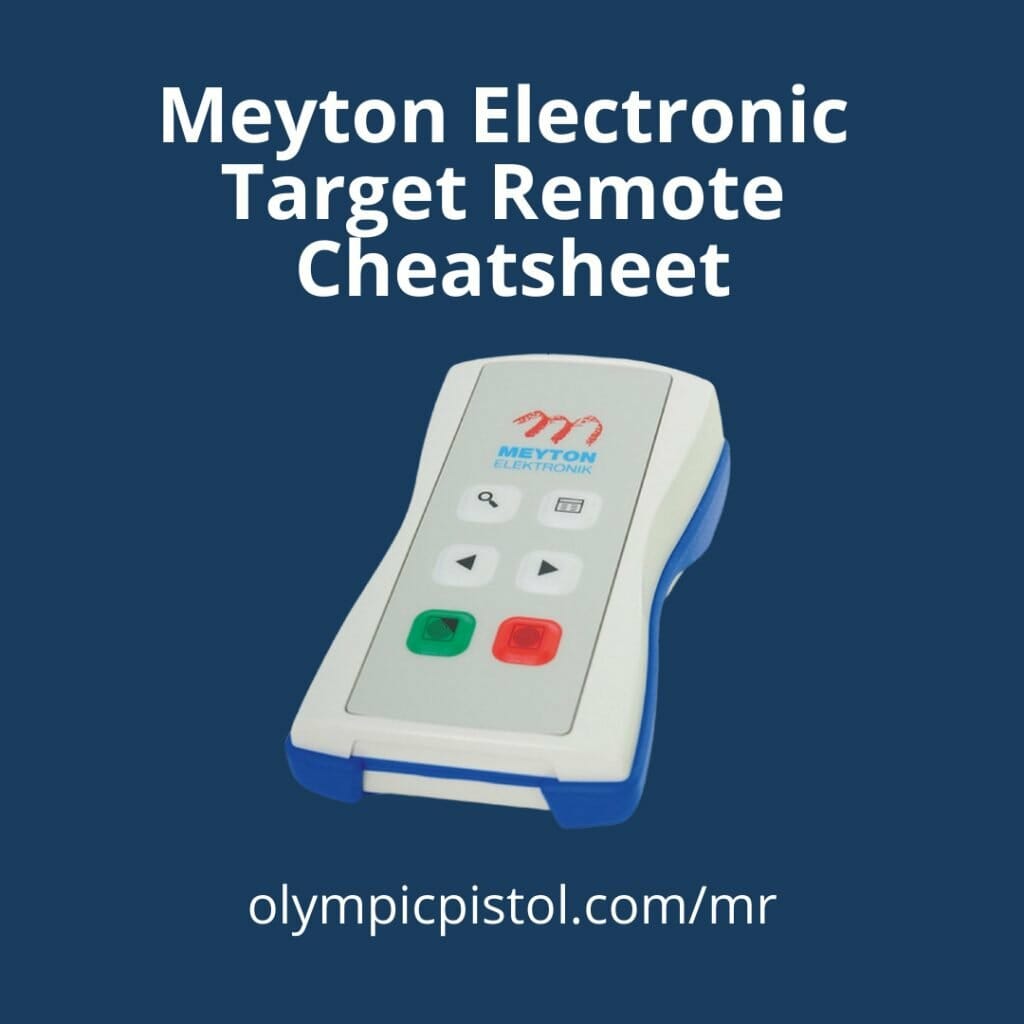 Meyton remote cheatsheet
The secret to get the most out of the remote lies in using short or long clicks.
Magnifying glass:

Short click: zoom.
Long click: see all your impacts.

Spreadsheet:

Short click: change the way scores are displayed.

Long click: choose discipline.
Arrows:

Short click: navigate shots.

Long click right arrow (3″): print. You will get a confirmation message.

Targets:

Green: start sighting shots and delete all impacts.
Red: start match mode.
If you want to do unlimited shots use sighting mode.