Thanks a lot for taking the time to write a review for the Target Shooting Journal.
I really appreciate true positive and constructive reviews and read them all. They motivate me a lot and I learn from them.
If you are unhappy with the journal for any reason, please contact me. I'll do what I can to make it up to you.
To leave a review: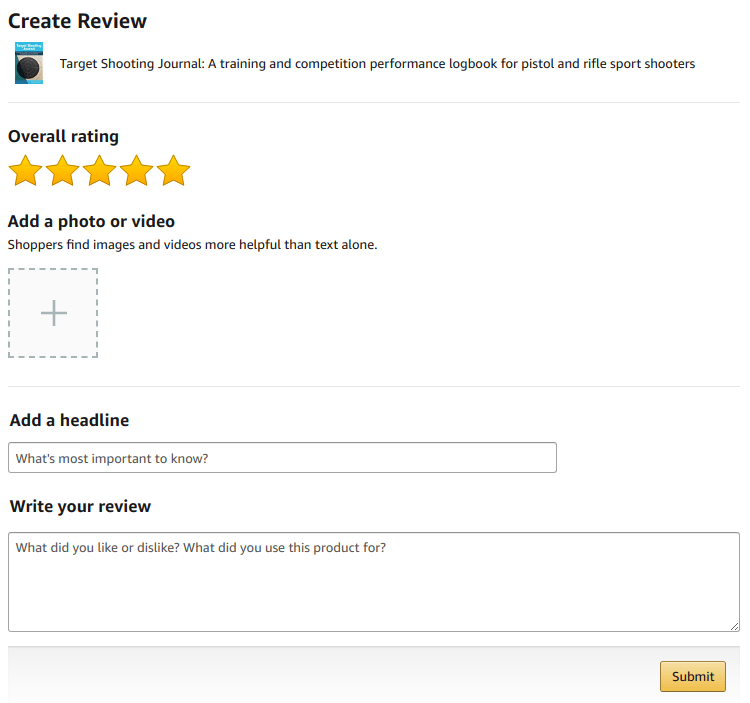 Gumroad (for the PDF). You have 3 alternatives to leave a rating:

On the download page of the product (you can reach this through your receipt);
By going to the URL of the journal (as long as your browser does not delete cookies, and Gumroad is able to detect that you've bought the product);
Or:

Go to your library;
Click on the Target Shooting Journal;
Click on View Product on the top right side of the pop up window;
Click on the stars at the bottom to add your rating:

Thanks a lot for motivating me to improve and to release more shooting resources!